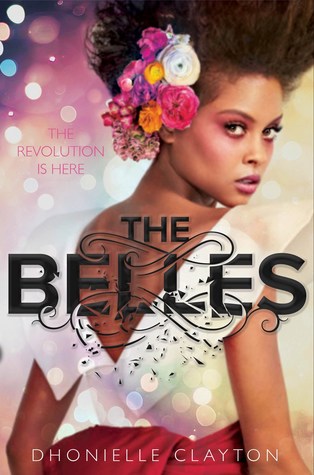 Imagine living in a world where beauty is created by someone else, where everyone's default is being ugly. Imagine being one of the only people in the world with the power to make anyone beautiful, with the cost of never being able to fall in love or live past your forties.
This is the world Camellia's been born into, and for her it is not enough to simply be a Belle; she must be the Favorite--the Belle assigned to the palace. However, the palace has its own dangers: a princess who has been in a coma for years, her younger sister who wants power and physical changes that will test Camellia's strength, and a secret plot that will change everything.
Dhonielle Clayton creates a remarkable world, perfect for fans of the
Uglies
series or
The Selection
. This book starts off a little slow, but it lays the groundwork really well for a sequel--and I, for one, am excited to see what will happen next!